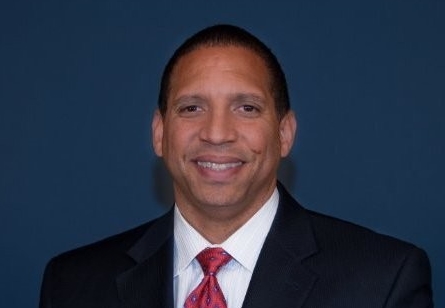 Austin's CIO steps down this week
After a decade as the City of Austin's chief information officer, Stephen Elkins announced last week that he'll step down on Friday. Elkins is credited with enhancing the Texas capital's technological resiliency by building out a back-up network that allowed the city to invest more aggressively in cloud services. He also helped build the Central Texas Regional CIO Organization, a group of likeminded IT chiefs. "[Elkins] and his team have transformed the technology used across the city and as a result have made Austin the technologically progressive city that it is today," Deputy City Manager Nuria Rivera-Vandermyde wrote in a letter announcing his departure. Ryan Johnston has more.
A Message From AWS Educate
With over 1,500 institutions and hundreds of thousands of students who use AWS Educate, we wanted to take you on a trip around the world and highlight how students are learning and innovating with the cloud. Learn more.
Nation-state hackers make their presence known
Foreign adversaries are again attempting to breach election-related computer systems in states, Kentucky's top voting official told members of Congress on Friday. Though they've so far been unsuccessful in repeating the 2016 efforts made by Russian government agents to access voter registration databases, they're making their presence known as they scan U.S. election systems for an opening. "We've not been breached, but there has been rattling at our doorknob," Kentucky Secretary of State Michael Adams told members of the House Homeland Security Committee. Benjamin Freed reports.
Yet another city CIO moves on
Louis Stewart, Sacramento, California's first chief innovation officer, announced on Friday that he'll step down next month. Stewart oversees the city's Innovation and Growth Fund, a $10 million plan designed to promote regional technology growth and improve civic engagement. Stewart also serves as director of Mayor Darrell Steinberg's Office for Innovation and Entrepreneurship, which aimed to ensure widespread access to technology in Sacramento. "[Government] has to make sure that it's answering the needs of the community and especially reaching into the neighborhoods where underserved communities haven't benefited from a lot of the advances in technology, advances in economic development over the years," Stewart said. He'll step down Sept. 9. Ryan has the story.
Is your city running data drills?
During the coronavirus pandemic, data is guiding the decisions of government leaders on an hourly basis. But according to Amen Ra Mashariki, the former chief analytics officer for New York City, local government agencies still have a lot of work to do on improving their data governance. On the latest episode of StateScoop's Priorities podcast, Mashariki outlines his solution: data drills, tabletop exercises that allow various agencies across a government organization to prepare their technology and data-sharing policies for unexpected events just as law enforcement runs drills to prepare for terrorist attacks and natural disasters. Later in the episode, Virginia Chief Data Officer Carlos Rivero explains how a similar approach in his state — a data trust — has assisted pandemic response. Colin Wood hosts.
AI and ML help government safety nets scale during pandemic
Social safety nets are vital during the ongoing coronavirus pandemic, but in some cases, the underlying legacy IT infrastructure supporting the modern delivery of those services has failed. There is a significant challenge around the volume of demand and leaders must solve how to meet citizen needs as the U.S. economy recovers. Google Cloud's Denise Winkler discusses why artificial intelligence and machine learning are increasingly important during the recovery process. Listen to the full conversation.