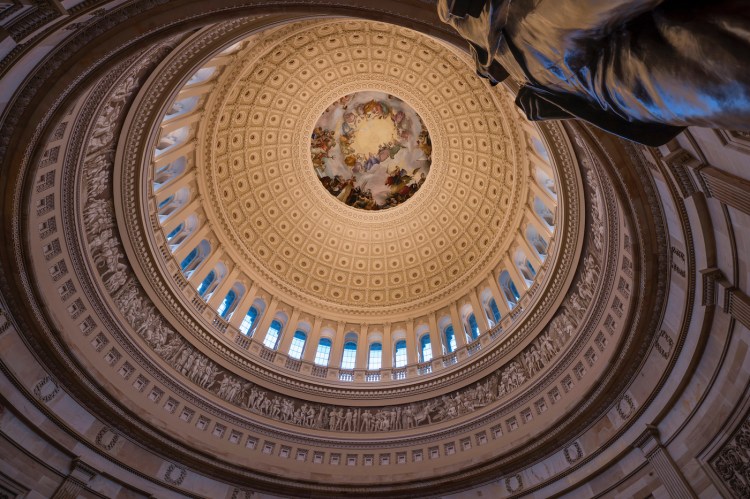 Senate passes NASCIO-backed cybersecurity aid bill
The Senate last week approved the State and Local Government Cybersecurity Act, designed to direct more aid and resources from the federal government to states and localities besieged by a seemingly open-ended series of ransomware attacks and other threats. While bill, which was endorsed by NASCIO over the summer, passed the Senate unanimously, it still lacks a companion version in the House. Benjamin Freed reports.
A Message From AWS Educate
With over 1,500 institutions and hundreds of thousands of students who use AWS Educate, we wanted to take you on a trip around the world and highlight how students are learning and innovating with the cloud. Learn more.
Illinois hires new chief data officer
The Illinois Department of Innovation and Technology confirmed Friday that Tammy Roust, a former associate director of the U.S. Commodities and Futures Trading Commission, will take over the state government's data practice. Roust got her start as a software engineer at NASA's fabled Jet Propulsion Laboratory. Ben has more.
Digital services can restore trust in government, NYC official says
Speaking at the Smart City World Expo in Barcelona, Spain, last week, John Paul Farmer, New York City's chief technology officer, said cities that create digital resources that reach residents directly in their communities can restore the public's plummeting trust in government. Jake Williams reports from Barcelona.
Next-generation 911 brings 'explosive' challenges, Wisconsin CIO says
David Cagigal says the introduction of digital networks into 911 call centers is presenting public safety officials with unfamiliar technologies. "They're learning about a digital network, they're learning about firewalls, they're learning about protecting their environments," he tells StateScoop in a video interview. Colin Wood has more.
Los Angeles wins smart-city award for data collaboration
A program that encourages data-science collaboration between the city of Los Angeles and its educational institutions was recognized as one of the world's top smart-city projects last week at the Smart City Expo in Barcelona, Spain. Jake has the details.
San Diego names new chief data officer
Andrell Bower, the former open data program coordinator in San Diego's Performance and Analytics Department, is the city's new chief data officer, officials said Wednesday. Bower, who had been acting as chief data officer since July, was officially named to the post Sept. 28. Ryan Johnston reports.