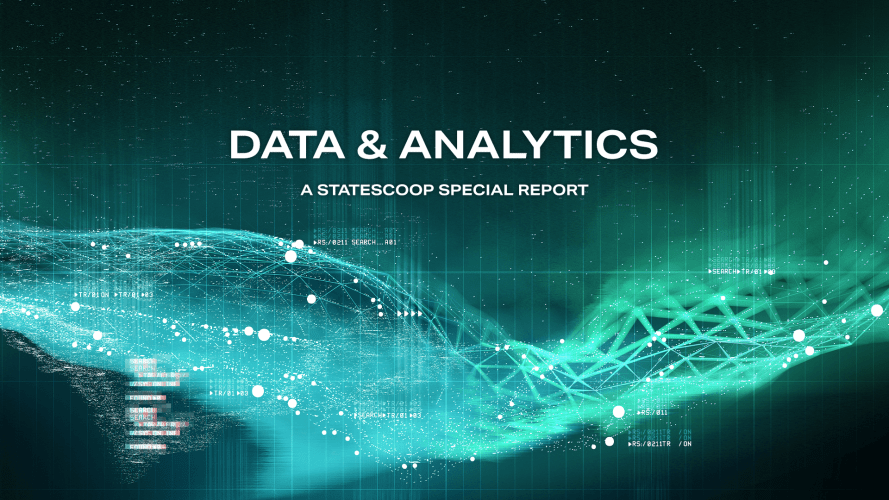 Data & Analytics — A StateScoop Special Report
Government leaders are fascinated by data because hints of its power occasionally shine through in the form of more efficient operations and healthier communities. But the COVID-19 pandemic has revealed just how difficult it is to collect data and share it with the public. In a new special report, StateScoop reporters examine why one year into the pandemic, data about the crisis <a href="https://statescoop.com/pandemic-open-data-mess/">remains messy</a>, whether the FCC's new leader can make a new broadband fund fairer and the <a href="https://statescoop.com/list/7-ways-covid-19-data-efforts-have-failed/">many ways states have failed</a> to gather and make use of data over the last 12 months. Read the full report.
A Message From AWS Educate
With over 1,500 institutions and hundreds of thousands of students who use AWS Educate, we wanted to take you on a trip around the world and highlight how students are learning and innovating with the cloud. Learn more.
The blood of state government
Geospatial information systems — and the data they rely on — are key parts of how government takes action on data, two state government GIS experts say on a new episode of GIS Addressed. "If data is the blood of state government, to me GIS is the bones of state government," Karen Rogers, an enterprise GIS and data visualization coordinator for the state of Wyoming says on the podcast. "While all data may not be stored spatially, I would argue that all data does have some sort of spatial element because everything happens somewhere." Listen to the podcast.
As goes California, so goes...Florida?
Officials in Florida this week started deliberating a data privacy bill that could, if enacted, give the state data privacy protections on par with those offered by the landmark legislation California approved in 2018. The bill would require companies doing business in the state to disclose to their online customers what personal information it collects and how that data is used, and give consumers the right to opt out. Benjamin Freed reports.
FCC announces Broadband Data Task Force
In one of her first acts as acting chair of the Federal Communications Commission, Jessica Rosenworcel yesterday announced the formation of a new task force dedicated to implementing "long-overdue" upgrades to the agency's broadband data collection process. "The Broadband Data Task Force will lead a cross-agency effort to collect detailed data and develop more precise maps about broadband availability," Rosenworcel said in a press release. Ryan Johnston has more.
How modern e-signature tools facilitate paperless processes
The remote work conditions have amplified the shortcomings of paper-based processes, underscoring the need to digitize documents and improve e-sign. A recent report highlights advances in e-signature tools that promise to eliminate one of the lingering obstacles to full digitization. The report shares how public sector organizations in particular are benefiting from these advanced tools. Learn more in the report.
How healthcare agencies can tackle fraud, waste and abuse with RPA
State and local agencies are still feeling the strain of the COVID-19 pandemic on government health services. Though the CARES Act established a reserve for testing and treatment of uninsured citizens, it also created new coding requirements, resulting in a mountain of backlog claims. That's why leaders are turning to robotic process automation tools to help with the growing pile of documents. Read more in a new StateScoop report.