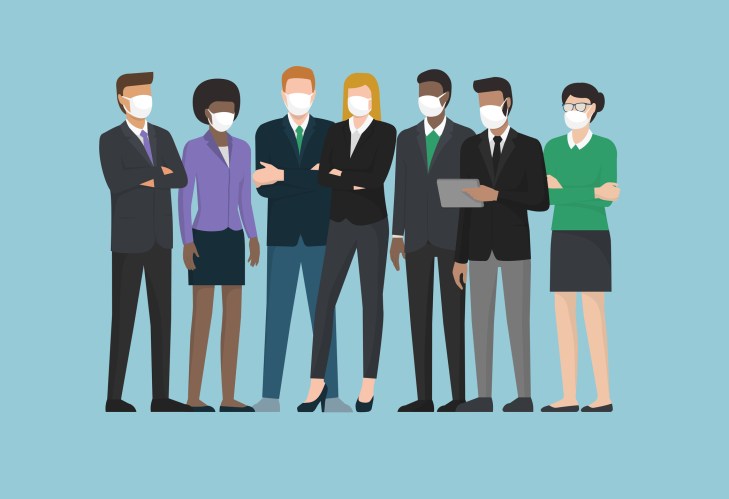 'CISOs rose to the challenge' of the pandemic
Like their CIO colleagues, state chief information security officers have faced no shortage of new and sudden challenges during the COVID-19 pandemic, according to the results of a biennial survey released yesterday by NASCIO. They supported quick moves to remote work environments that would ensure data security while managing the ever-present threat of ransomware and a nagging lack of funding. But the challenges and the work that followed over the past seven months may have been what was needed for greater federal support for state IT security operations. "If anything positive can come out of the pandemic, it's increased focus and attention," said NASCIO's Meredith Ward. Benjamin Freed has more.
A Message From AWS Educate
With over 1,500 institutions and hundreds of thousands of students who use AWS Educate, we wanted to take you on a trip around the world and highlight how students are learning and innovating with the cloud. Learn more.
And the winners are...
NASCIO yesterday also recognized 10 of the most impressive uses of technology inside state government. The organization named the winners of its annual State IT Recognition Awards, given to states for uses of technology that "address critical business problems, more easily connect citizens to their government, improve business processes and create new opportunities that improve the lives of citizens." See which states won this year.
A severed cable took down Virginia's voter registration system
An outage of Virginia's online voter registration system and other government services that lasted for more than six hours yesterday was the result of an accidental fiber cut near a government data facility, state officials said, occurring on the same day the state's voter registration window for the Nov. 3 election closed. Several voting-rights groups sued for an extension, which Gov. Ralph Northam and Attorney General Mark Herring said they did not oppose, and this morning a federal judge moved the voter-registration deadline to 11:59 p.m. Thursday. Ben has details.
AR/VR for the public good
Three communities will receive funding from Facebook's virtual and augmented reality lab next year to host AR-development competitions that feature local entrepreneurs and developers, with support from US Ignite, the National Science Foundation-funded technology nonprofit that announced the initiative on Tuesday. The selected participants, which can include local governments, businesses and community organizations, will host competitions next year to promote AR tools that can help local government solve challenges related to health care, workforce redevelopment, or education. Ryan Johnston reports.
Pandemic spurred cloud efforts, CIOs say
NASCIO's annual survey of its members found that the pandemic's made state chief information officers as prominent as they've ever been in their governments. By and large, CIOs said, the health crisis has put them at the forefront of their states' responses, emphasizing IT leaders' years-long trajectory away from merely being back-office tech support to officials who keep the business of government running. "What we've been talking about for years is getting beyond that infrastructure role to business leader," said NASCIO Executive Director Doug Robinson. See more from the survey.
Agency IT chiefs see ways to improve mission services in pandemic
A dozen federal, state and industry IT leaders shared how the current crisis pushed agencies to accelerate key technology deployments, meet unexpected demands for online citizen services and secure remote work connections for employees. In addition to advancing cloud strategies, many leaders had to confront traditional ways of working that have hampered modernization initiatives. They share their views on what a future-ready government will look like moving forward. Hear from the leaders.